Deborah's first novel, Sylvie Denied, offers an intimate portrait of a woman who refuses to be silenced.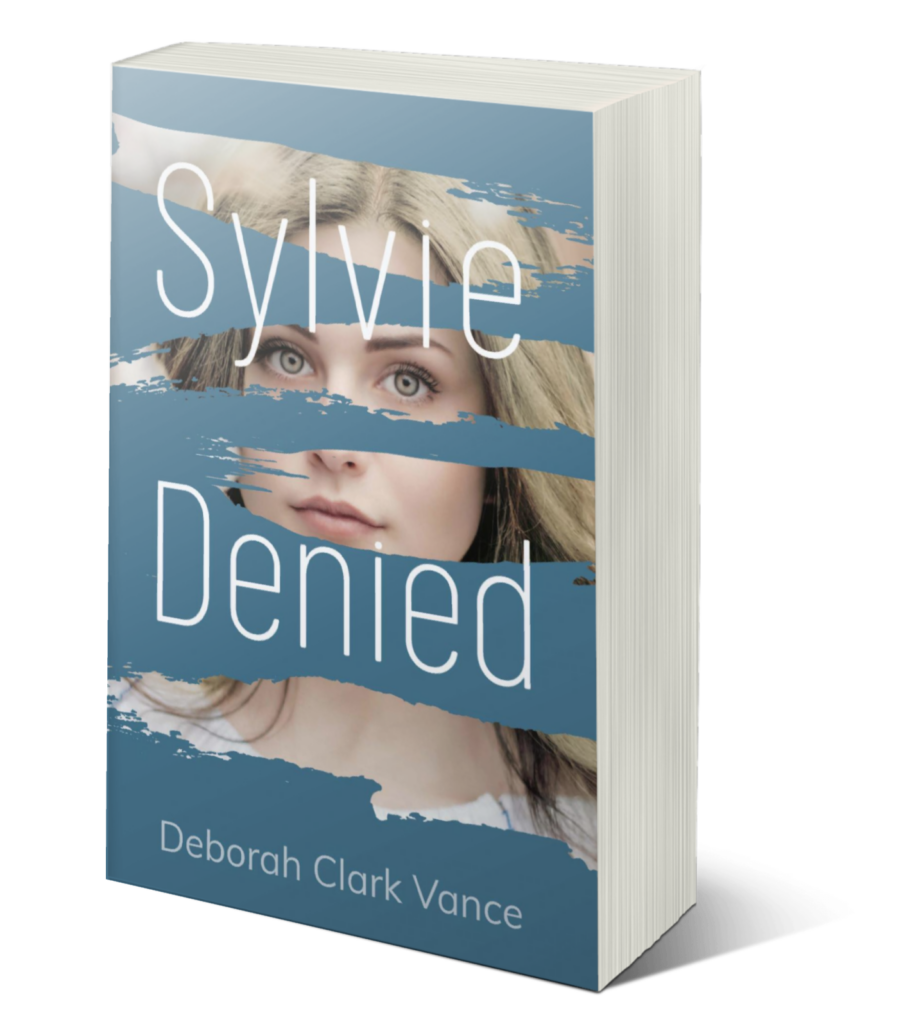 As she enters adulthood in the turbulent 1970s, Sylvie thinks the way to change a violent world is to become a peaceful person. Yet she slowly sees how a childhood trauma thwarts her peaceful intentions and leads her to men with a dark side – including Enzo, the man she marries. Even as his behavior becomes increasingly volatile, she believes she can make things better with love and understanding. But finally, living in terror, Sylvie must find a way to escape with her daughter and claim her place in the world.
Book Trailer
++++++++++++++++++++++
What Others Are Saying
Deborah Clark Vance breathes life into both story and characters in Sylvie Denied. In her efforts to resolve tangled relationships and situations, Sylvie leads us through the ancient village of Nogare, Italy where "walls and streets were formed of round stones dug from the nearby stream. . . Its winding passageways donkey-cart wide, its link to the world a dirt path." In Wilmette she learns there can be a dark side to suburban America, and South Dakota leads her to encounter a Native American spiritual leader. This rich cultural backdrop of exotic tastes and sounds makes Sylvie Denied an exciting and authentic journey." — Patty Dickson Pieczka, author of Finding the Raven," and two prize-winning poetry collections Painting the Egret's Echo and Beyond the Moon's White Claw.
++++++++++++++++++++
In Sylvie Denied, Deborah Clark Vance gives a riveting picture of the sixties and seventies, as her strong-willed heroine searches for a meaningful life." -Madeena Spray Nolan, author of "The Gift" and "The Burning Ground."
++++++++++++++++++++

Sylvie Denied is the coming-of-age story of a young woman of the 1970s who decides to influence the world around her by cultivating a peaceful response to adversity. She sets aside her inheritance of being a victim during the course of a journey through various communities on two continents. During this process, Sylvie sees how the bigger patterns of masculine aggression and social hierarchies repeat themselves in these microcosms, and grows to find her place in the world.
Despite her best efforts, her childhood trauma leads her into a relationship with the wrong man, whom she eventually marries. Thus continues a pattern of violence which moves from her childhood experiences to adult patterns, mimicking those she is already too familiar with.
How many times has it been theorized that violence can be conquered by peaceful intentions? And yet, here Sylvie struggles with the best of intentions gone awry.
Any woman who has faced abuse or trauma will empathize with Sylvie's determination to be different and beat the odds, only to fail to recognize the warning signs that she is falling into a similar life also filled with conflict and threat.
Deborah Clark Vance takes the time to capture Sylvie's childhood perceptions of her actions and those of the adults around her: "Sylvie was overwhelmed by the question of whether adults were clueless or just pretended to be. But she remained aware and did what Mr. Cook called "getting the big picture."
Time is also devoted to exploring her blossoming relationship with the more worldly Enzo, who cultivates tricks for gaining what he wants from others, no matter the cost: "Enzo whispered, "Keep away from those germy guys and take your food quickly." They carried their breakfast to sit on a stone ledge by the fountain and dipped the crusts into the lukewarm cappuccino and sucked on them. "This is something the church does for students too?" She felt uncomfortable about possibly stealing from the indigent."
When Sylvie finally works a way out of her dilemma, she finds social and financial barriers thwart the mother of a small child who wants to forge a new pathway, who holds little experience in a world as unforgiving and uncaring as the one she's built for herself: "I see you're looking for something live-in? Like a nanny?" Sylvie considered whether to mention Enzo's abuse, whether this was where she'd find a way out. But he'd only hit her twice in the past six months—who'd care about that, even if they believed her?"
This hard-hitting story of how Sylvie finally learns to put herself first and find a place in the world for herself and her daughter will appeal to any woman who has found that almost everything is easier to get into than get out of.
Women's fiction and literature readers will find Sylvie Denied a hard-hitting, familiar-feeling story of growth and new directions. -Diane Donovan, Editor, Midwest Review,; Bookwatch
++++++++++++++++++++++
Great read! Deborah Clark Vance does a magnificent job bringing Sylvia to life in this novel. I haven't read a novel for years and was able to read this entire book front to back. This book really puts daily issues and problems to the forefront as Sylvia tries to tie it all together and figure out who she is! An absolute must read! –Zach Scheiding (Amazon Review)
++++++++++++++++++++
SYLVIE DENIED takes place during the turbulent 70s and its protagonist, Sylvie, grows up determined to find a way to live a life of truth and honesty, unlike the suburban life she is escaping. Her search carries her to Italy, to a run-down inherited house in Vermont, to Italy again and last of all to California, with a husband she increasingly fears. Determined somehow to escape the volatile, increasingly unhinged Enzo, Sylvie bides her time, making sure to take care of their daughter. She makes mistake after mistake, which makes her all the more believable and even endearing. But somehow through it all she keeps a strong enough sense of herself–despite a childhood sexual assault–to be sure that somehow, in some way, she will win a life for herself. It's a genuine pleasure to read about a faulty, but likeable woman. I recommend this book to all who struggled with the Women's Movement in the 60s and 70s, and all who have come since then.– Spirit, ,Amazon Review
+++++++++++++++++++
A window into a bygone era. This page-turner is one of resilience. You can tell the author was meticulous in telling the story of Sylvie. 10/10. –George, Amazon Review
+++++++++++++++++++
""Sylvie is a resilient free spirit open to the world but struggling to find a lasting relationship worthy of her decency and altruism. Rich in emotional and geographic detail, it is genuinely rewarding to read." — Jonathan Slade, Producer of 8 Emmy-winning documentaries including "The Electric Road Trip,"
+++++++++++++++++++++
Any woman who ventured beyond the guardrails of middle class life in the 1970's can relate to Sylvie. Her experience is extreme, but the struggle to be open to humanity while protecting one's identity is universal. The characters, from family members in comfortable suburban Chicago, to chance encounters in Europe, to drug addled tenants in Vermont and off-the-grid squatters in California, are vividly delivered. The author's matter-of-fact narration makes the story accessible and credible. The undercurrent of spirituality gives it resonance. — Deborah G., Goodreads Review
A suspenseful page turner. Sylvie had a traumatic early childhood and married rashly far too early an age. We follow her struggles and adventures from adolescence through motherhood as she seeks friendship and community in an often unkind world. — Larkc, Amazon Review
+++++++++++++++++++++
I thoroughly enjoyed my aunt Deb's semi-autobiographical bildungsroman Sylvie Denied. It is an odyssey spanning Wilmette>Boston>Wilmette>Italy>Vermont>California>Wilmette. It also captures my paternal grandparents' personalities with uncanny detail, and enlightened me to the characters of ancestors I've never met. Not only that, but it also captures feminist beliefs spreading from women of the Baby Boom generation to their mothers' ("Greatest") generation. It is full of adventure, starting with those at the idealistic and spiritual dawn of the 60's to the sharp descent into various circles of hell in the 70's, notably in collaborative living communities in Italy and Vermont in respective decades. I loved reading about a puppet show in Italy's Carnaval celebration where kids were listening to the score from Fellini's 8 1/2, hitchhiking in communist Yugoslavia to attempt to buy wholesale leather for craftwork, and meeting someone along the way who recommends the I Ching. My aunt shared that an alternative title was going to be "2nd Century Baha'i", to depict my aunt's spiritual beliefs. I recommend it highly! (Book preview on Google Books) –Paula Clark
Quirky, hilarious, moving, and inspiring coming-of-age tale. Sylvie is a child of the 1970s who ventures forth into the world with a tattered road map metaphorically speaking, given parents whose communication skills are questionable at best, a smattering of knowledge acquired in childhood, as a young adult, and in college, and little guidance in any coherent fashion, in particular, with regard to an experience of molestation that left her shaken and insecure for decades. Sylvie's journey takes her as far as Italy where she meets her husband and back to the US. Her trajectory includes experiencing war protests, living on the edge, and farm work in California. She has to grapple with the realities of trying to make a living, raising a child, and escaping from a problematic relationship. The book is written from Sylvie's perspective. As such it is entirely believable, and Sylvie's voice is authentic. Occasionally the writing is confusing as the story line shifts from one scene to the next, at times at dizzying speed, and some context would have been helpful. The book shows how life can often consist of disjointed fragments that may even appear "pathetic and lonely," but also contains tremendous creativity, generosity, and resilience. The protagonist gradually begins to piece together some of these fragments and builds a life for herself and her daughter. — Malve, Goodreads Review
+++++++++++++++++++++
I enjoyed this emotional dark story. This is a new author for me and I cant wait to see what is next for her. This is a well developed story that has attention to details that made the story feel realistic. This is a story that is written with alot of emotion and heart. The characters are connectable and brought the story to life. Sylvie thinks the way to change her past is to become a good peaceful person. Is she right or wrong in her thinking? As she fights her demons from her past childhood, it leads her down a dark path. What happens to her next, I highly recommend reading this book. I am glad I picked up this book and I think you will too. It is a story of one woman's life and her fight for survival. Will she find herself, read this book to find out. — Bobbi, Amazon Review
This book is an emotional ride. Sometimes we accept the love we think we deserve. Do you try and change somebody who is beyond changing, who isn't worthy of your compassion because you feel like you shouldn't do better because of your own darkness? This story explores that, quite well. Sylvie did believe that love could change someone, that to counter their harshness you be extra kind. But sometimes somebody is just pure toxic and volatile. Sylvie learns that lesson, she grows from it. She spreads her own wings with her daughter. Nice debut! — MyDogAteMyBookReview, Amazon Review
A great way to get in touch with your roots. Sylvie's story takes place during the 60s & 70s. As a millennial, I can't help but see the parallels between Sylvie's life and my own. The story makes me feel more connected with the generations of women who came before me and struggled to define their own life path and personal truth. I am excited to keep reading it and follow Sylvie's story. — Amazon Review
=+++++++++++++++++
This is my first book by this author. I enjoyed this emotionally dark story, it took me on a ride. The connectability of the characters is what brought this story alive. Can't wait to see what's next from this author. — Kelly, Amazon Review
++++++++++++++++++
Vance artfully and accurately portrays the coming of age of a young midwestern woman in the turbulent 60s. She captures the birthing of second wave feminism as Sylvie struggles with what has become an expanding role for women and the nascent support being offered by the burgeoning feminist movement. The tensions that wove through the generations as young adults turned away from their parents values and the radical choices that seemed political correct, but were not always sustainable, are beautifully portray. -Marsha, Goodreads Review
++++++++++++++++++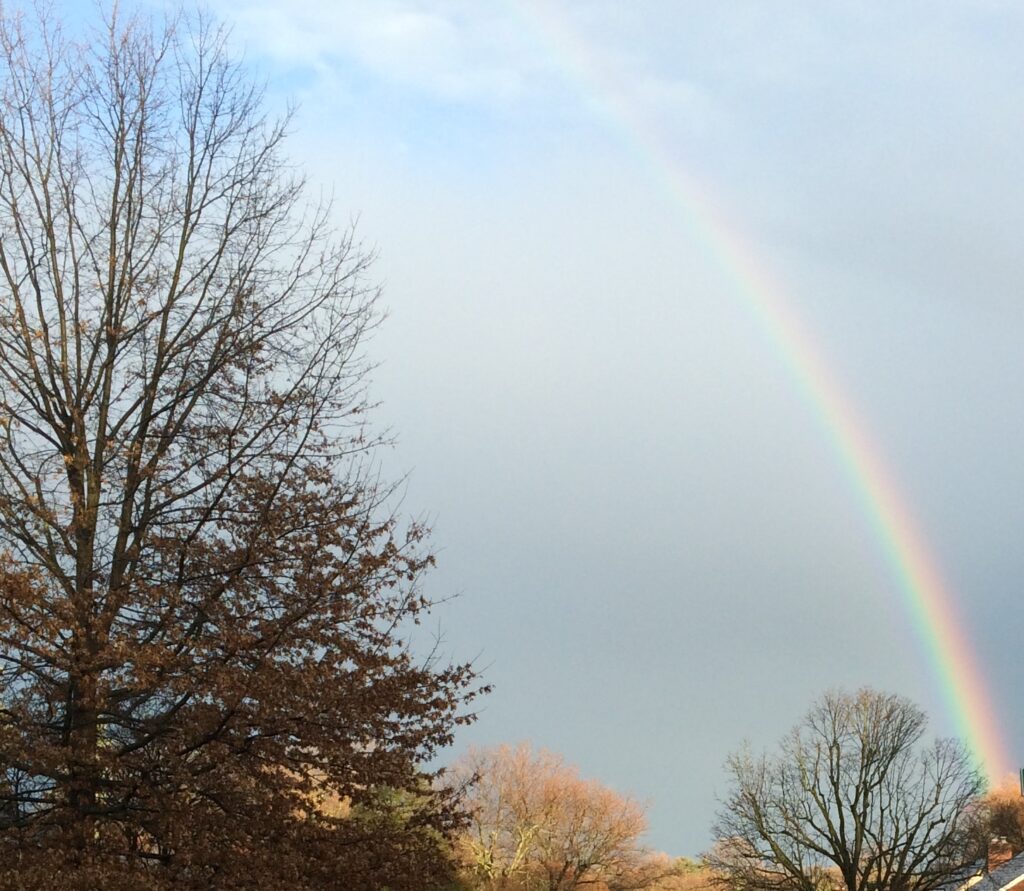 +++++++++++++++++++
Book Group Discussion Questions
Who's your favorite character?
Who would play him or her in a movie? Who should play Enzo? Sylvie?
How has Sylvie's childhood abuse affected her personality?
Which of Sylvie's decisions would you do differently?
In what ways doesn't Sylvie fit in?
Discuss how Sylvie approaches her fears.
How do Sylvie and Enzo each feel about their parents?
Compare the two families' supportiveness of their children.
Can you relate to Sylvie's and Janis's friendship?
Describe a time you've felt cut off from the outside world.
Could you live without running water or electricity?
What different views about women's role are shown? about motherhood?
Is there a typical men's role?
Who are the main "good guys" in each community where Sylvie lives?
Discuss the messages about race.
Discuss the role of beliefs in the characters' personal and communal lives.
How is religious faith portrayed?
Compare those times with now.
What social supports were missing in the 1970s?
++++++++++++++++++++++
This book contains incidences of spousal abuse and child abuse.